Revolutionize your backyard cooking and dining experience by building your outdoor space around the grill.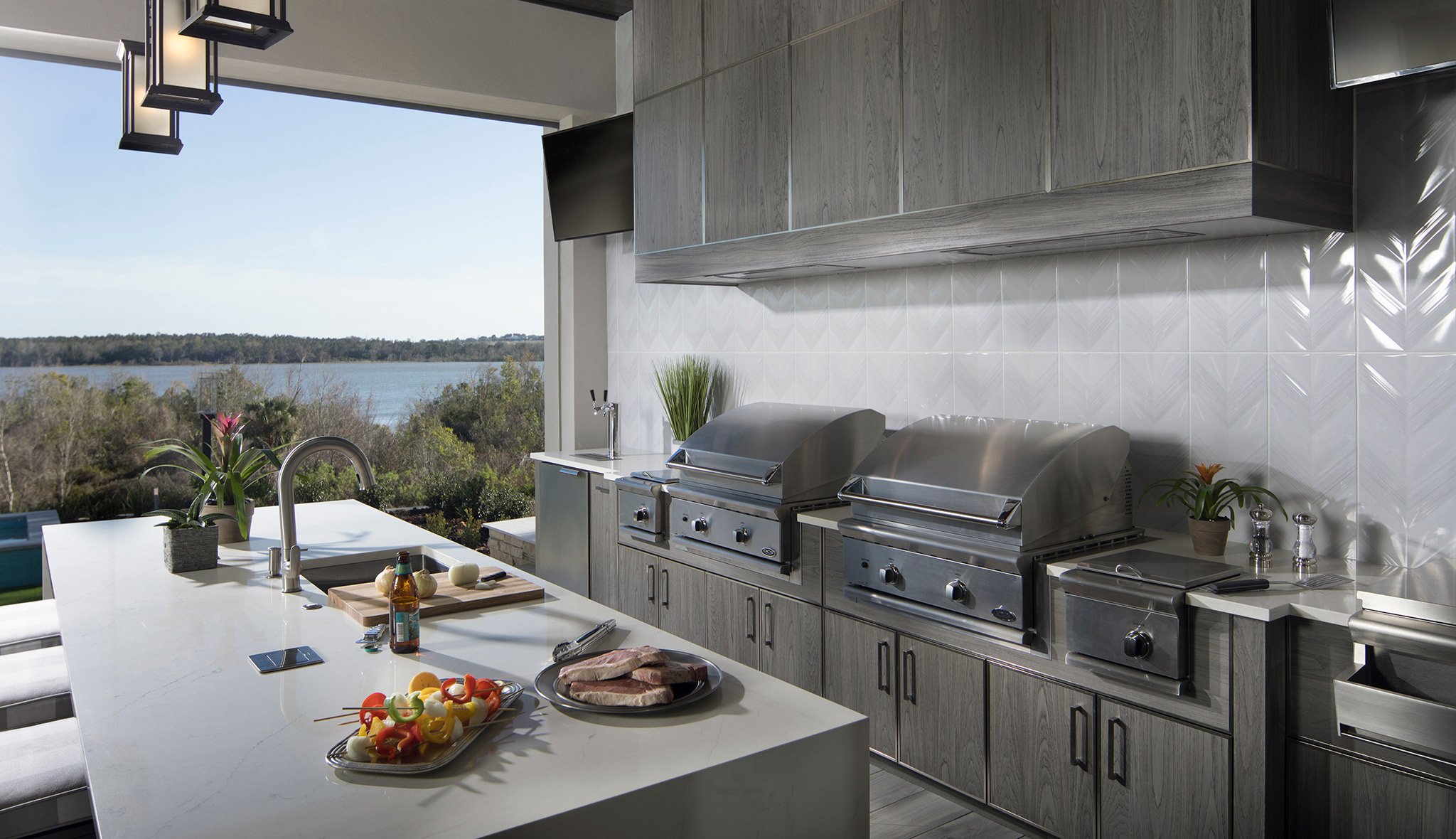 NatureKast's cabinets have been designed to accommodate a variety of kamado grills, like the Big Green Egg, Kamado Joe, Vision Grills, Primo American made ceramic grills, and many more.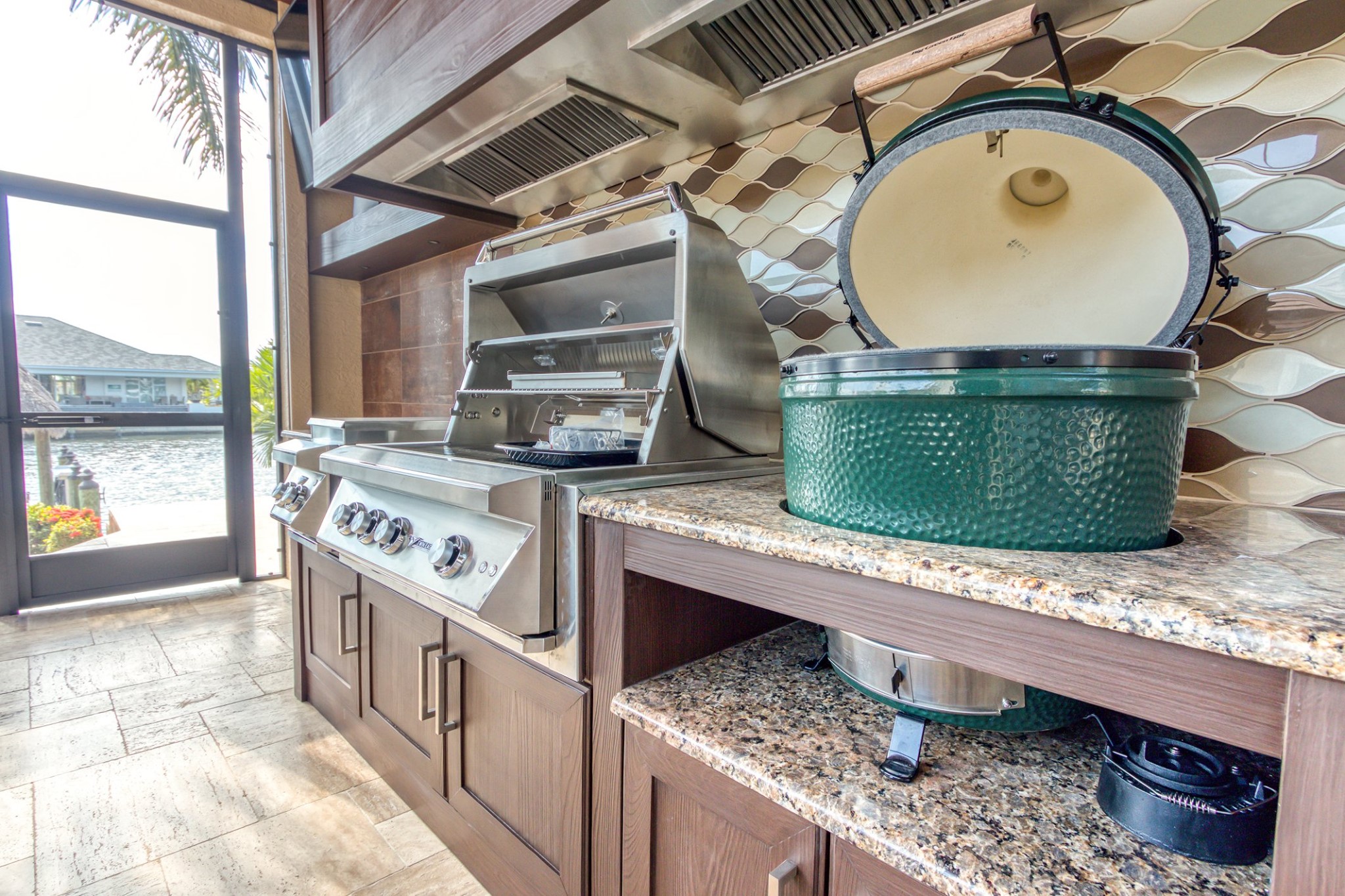 A cross between a griddle and a grill, NatureKast's cabinets perfectly accommodate the Evo cooktop to provide an ideal flat cooking surface for anything from a smash burger to summer vegetables.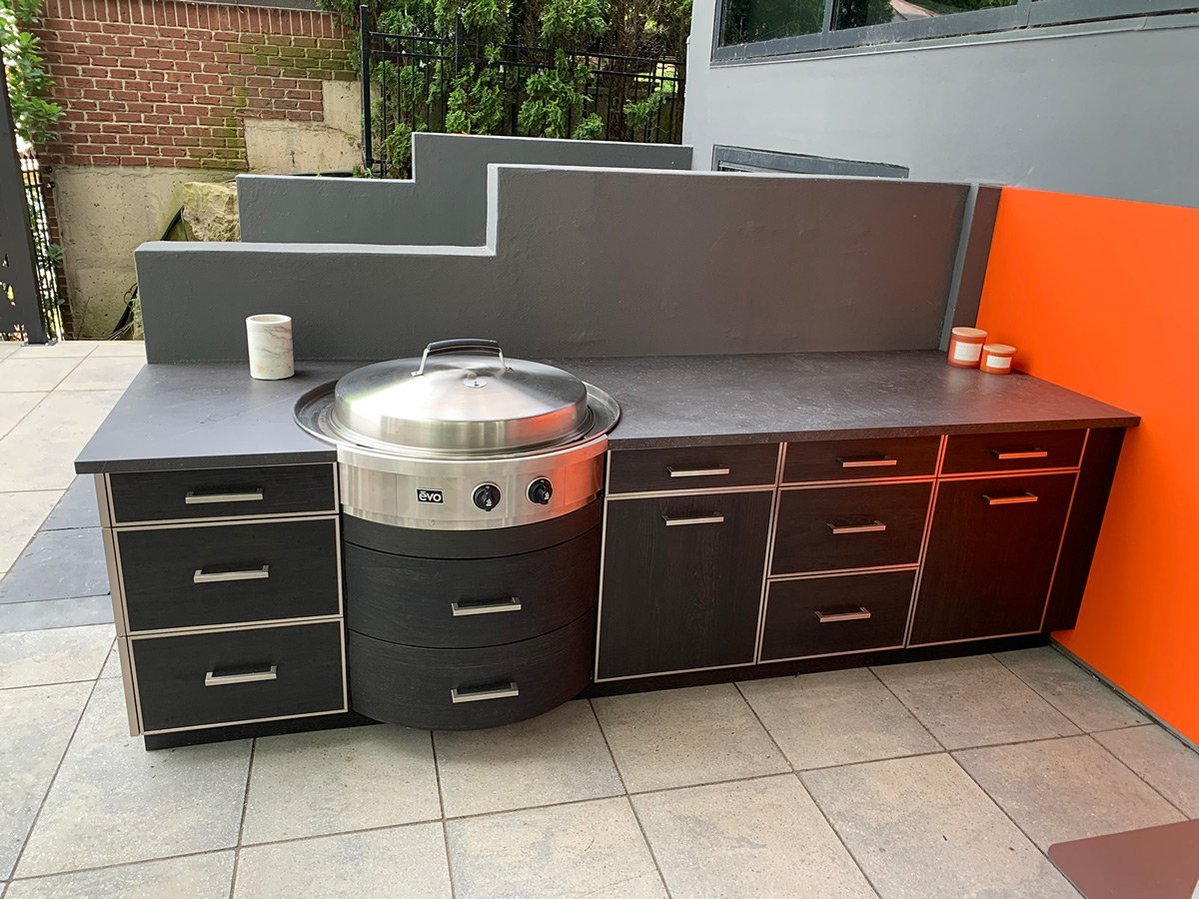 NatureKast cabinetry works seamlessly with The Galley Workstation to bring you the ultimate kitchen system for your outdoor space.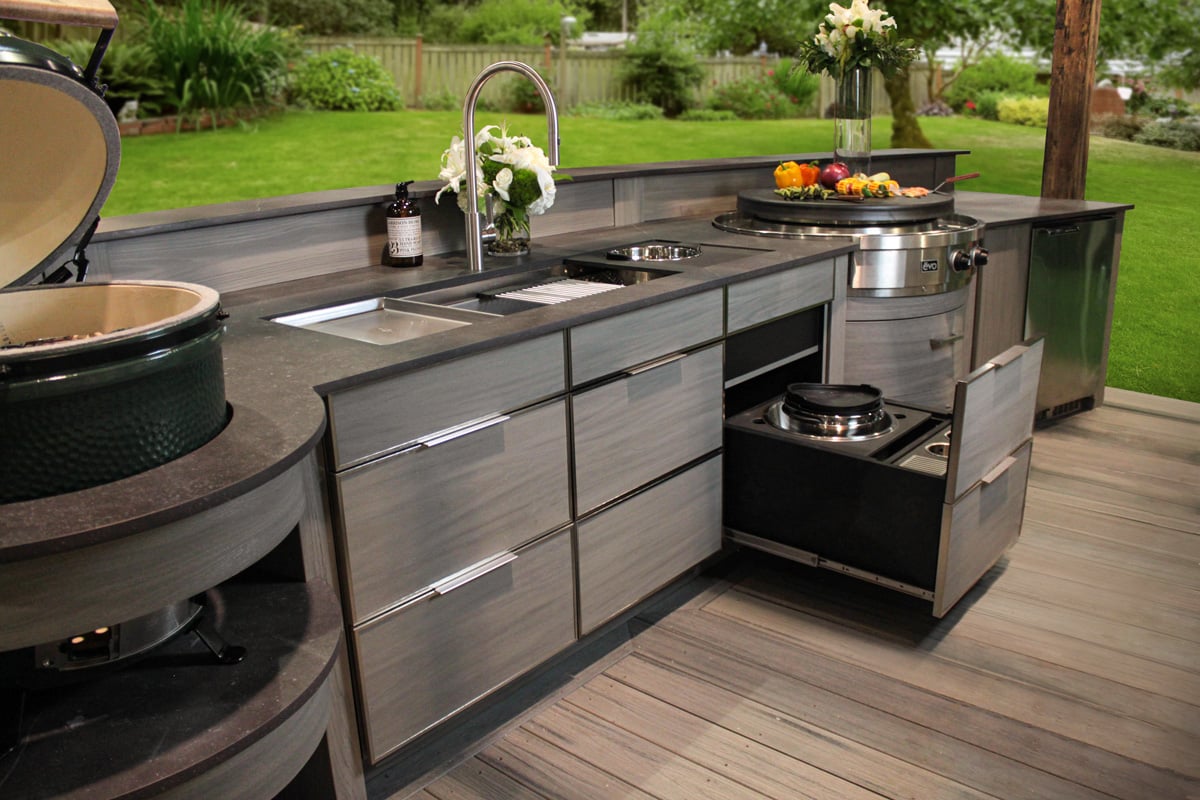 Add all the bells and whistles to get your home bar ready for your next backyard bash.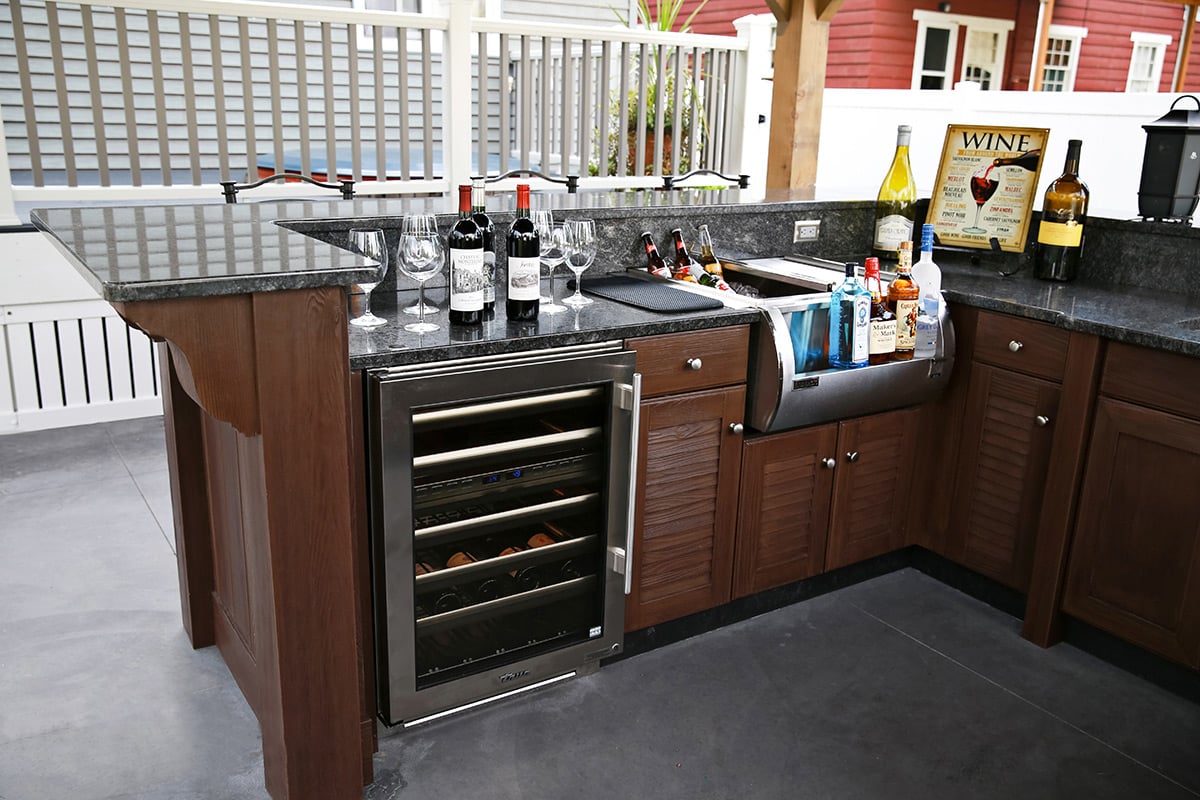 Take your outdoor cabinetry to the next level with tall and upper wall cabinets.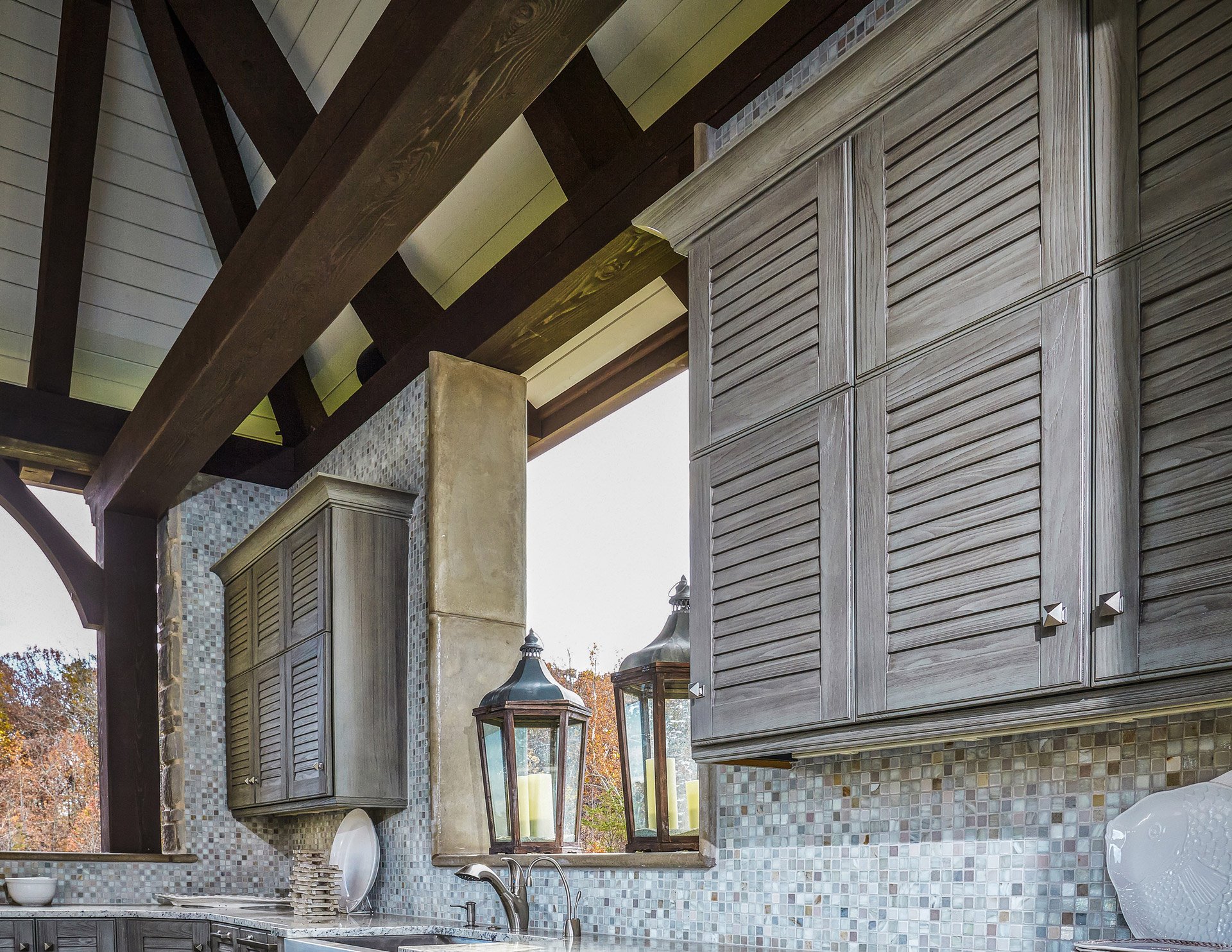 NatureKast's kitchen hoods efficiently trap smoke while adding a beautiful design feature to your "Florida room" or covered patio.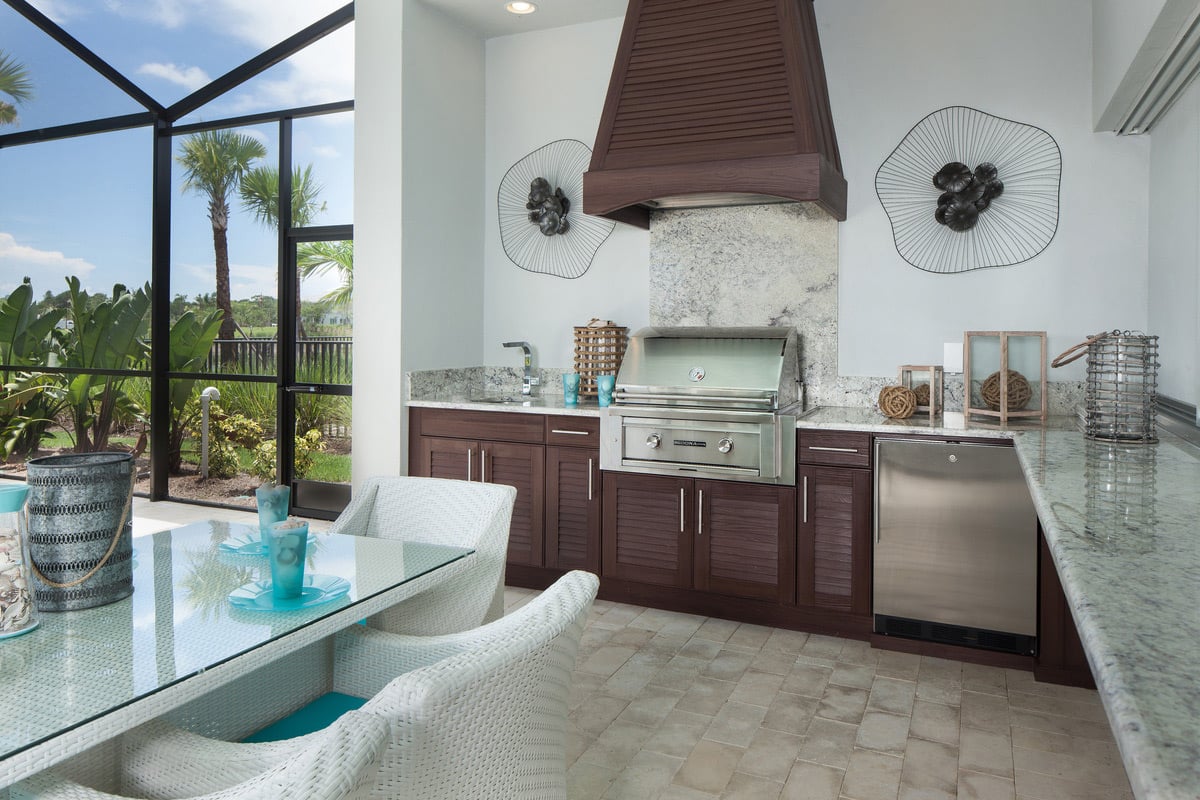 Enhance and personalize the look of your NatureKast kitchen with our decorative molding and trim.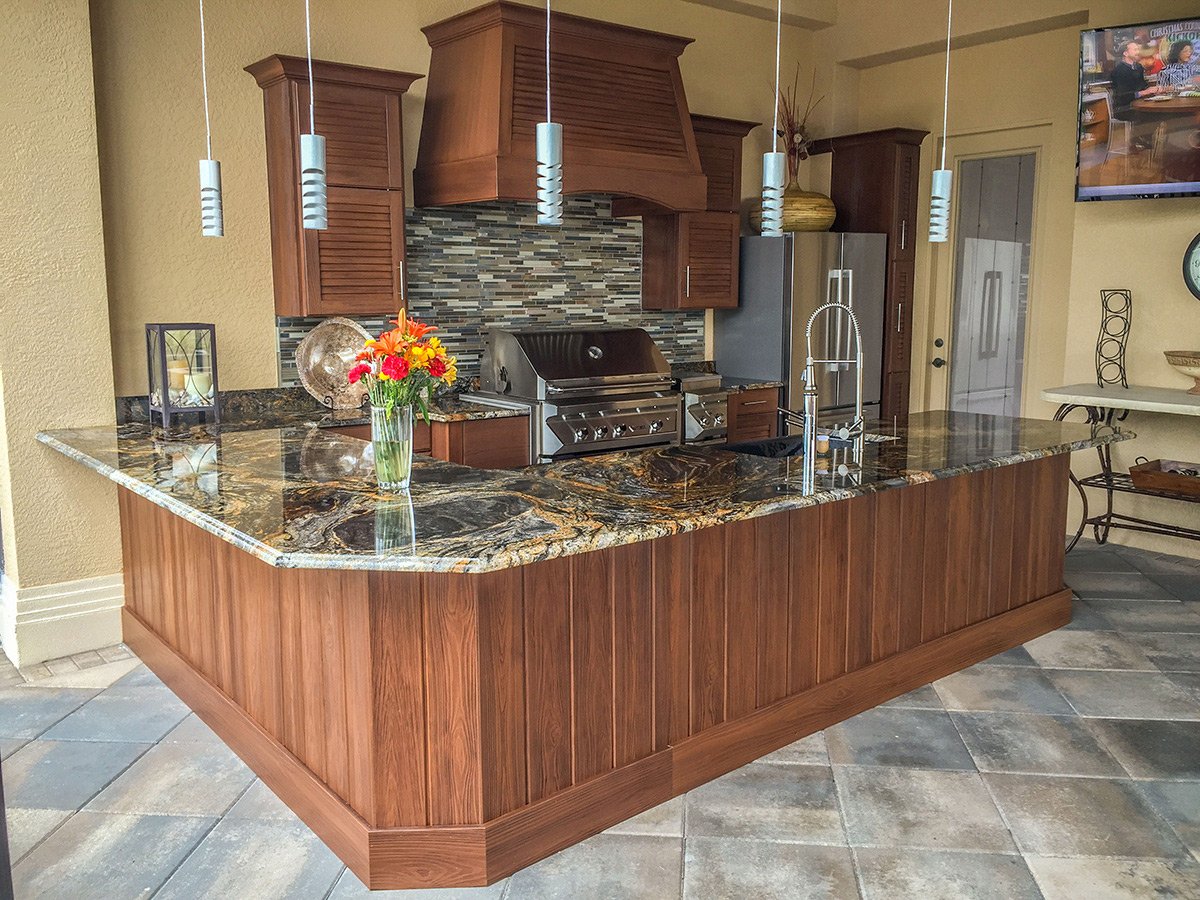 "NatureKast was phenomenal. From the measuring and design phase to installation, their ideas and affordable upgrades made our kitchen one of the best in our community."
"These cabinets are made with a technologically-advanced, high-density resin system, which means they won't crack, split or rot, regardless of the amount of rain, humidity, heat or other environmental nasties they may be exposed to. You can even leave these babies out in the snow! … NatureKast delivers!"
"Our outdoor kitchen has become the focal point of any get-together we have. It is the first thing that our guests notice and compliment us on. We are so pleased with the craftsmanship and durability of our NatureKraft cabinets."